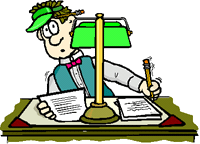 This training provides knowledge in Accounting and how Accounting is implemented in Microsoft Dynamics AX. Accounting is the most important part of any ERP system, because all company processes should be counted in money equivalent. Only Accounting can answer the question whether a company is profitable or not. I recommend that you start learning Microsoft Dynamics AX from this training. Because all other modules are integrated with it. This training is a good aid in passing certifications and interview.
The demo data for the training can be found here.
The content of the Financials training includes the following topics:
---
Financials training for DAX 2012

This training explains Accounting and how Accounting are implemented in Microsoft Dynamics AX 2012 R3. A Reader can find not only reference information about the Dynamics AX forms, fields, buttons, but also understand what functions they provide and in which business processes they are used. All training topics contain a process overview and step-by-step examples in Microsoft Dynamics AX. Each example covers the entire process from the beginning till the end with all details (exceptions, warnings, errors etc.), that is why the Reader can easily follow and repeat them.
The Financials training for Dynamics AX 2012 R3 covers the following topics:
Basic Concepts
General Ledger
Purchase
Paying a Vendor
Sales
Sales Taxes
Payments From a Customer
Bank Reconciliation
Collections
Year-End Close
You can order it right now for 28$.
Other books and special offers
---
Financials training for DAX 2009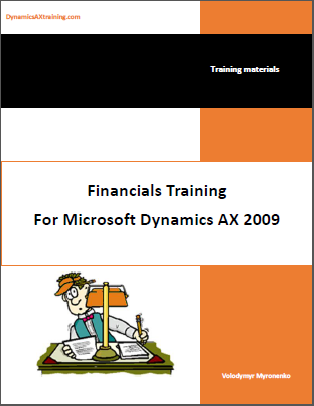 All Financials for DAX 2009 materials available in well-formatted PDF format. Training contains more information than free version available on the site. You can easily start reading lessons from the site and make decision if training materials are suitable for you.
Delivery package includes:
Financials for DAX 2009 training
Questions & Answers for DAX 2009 Financials Exam
You can order it right now for 18$.
Other books and special offers